Yesterday I filled you all in on my newest crafting obsession, fabric flowers. If you need tutorial on those click here. Today I am going to show you where all those fabric flowers are now taking up residence. For starters, I would like to point out that my decorating budget is, well…pretty much nothing. So to get my house Valentine's ready I had to be creative, using what I already have on hand. Being a crafty lady and all means that there is quite a bit lying around. One of the decorations on my to do list was a wreath. Because I am using what I have, I took apart an old wreath (I never liked it very much anyways).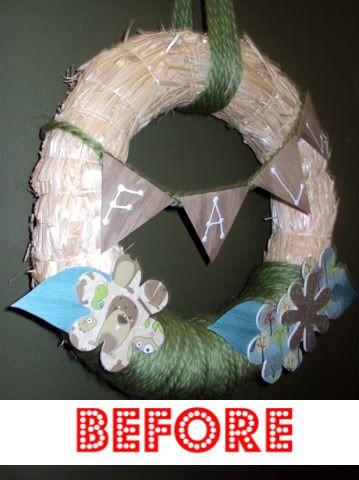 I acquired my fabric remnants from my mother-in-law's sewing pile. She was cleaning out her sewing room and said we could take anything in the buckets. This was years ago. I didn't know what I was going to do with them, but I don't turn down free stuff and neither should you!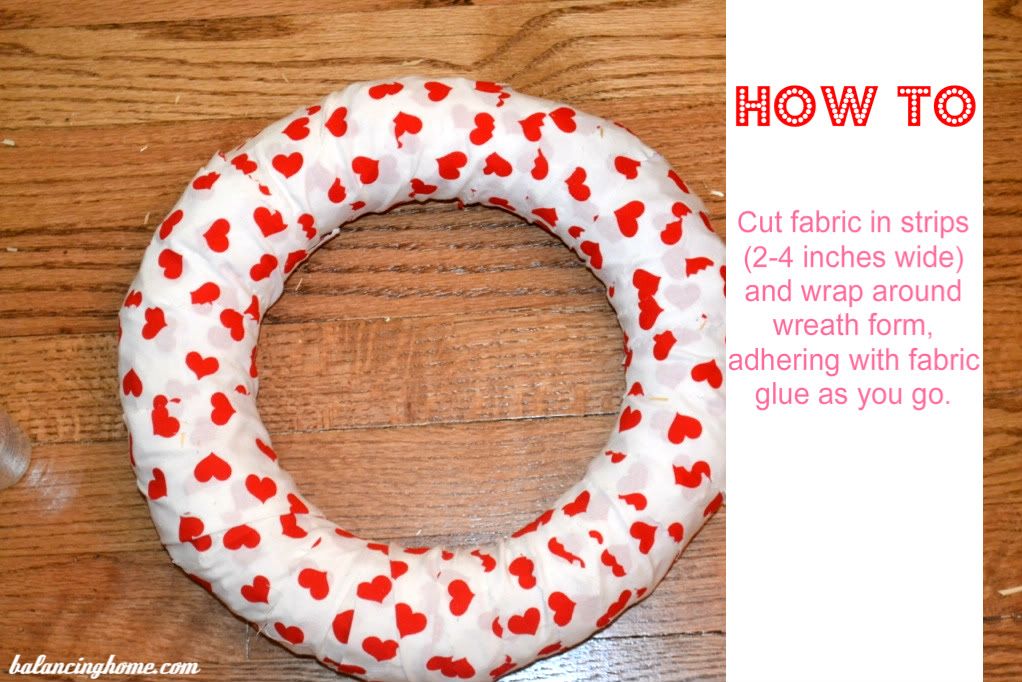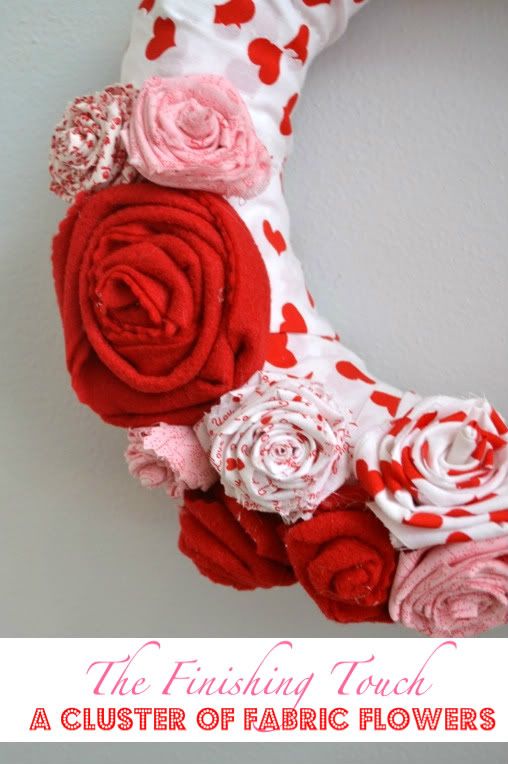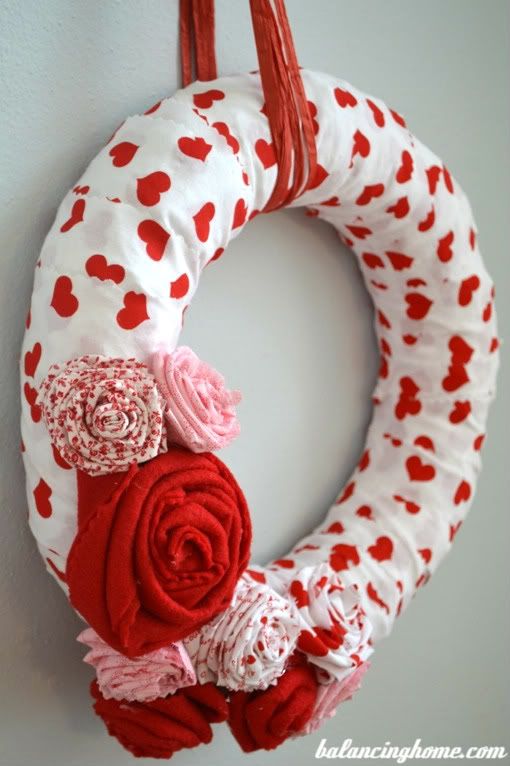 CLICK HERE TO SEE WHERE I PARTY AT!